Direct Printing has been one of our highest requested features. We understand that downloading, opening, clicking print, and then selecting the printer from the print preview page takes a lot of steps resulting in a lot of wasted time. Well, all of that is about to change for you.
Here are the steps to setting up whatever your ideal workflow looks like:
1. Download the "Direct Print Application"
You can find this download by clicking on Settings > Integrations and navigating to the "Direct Print" application.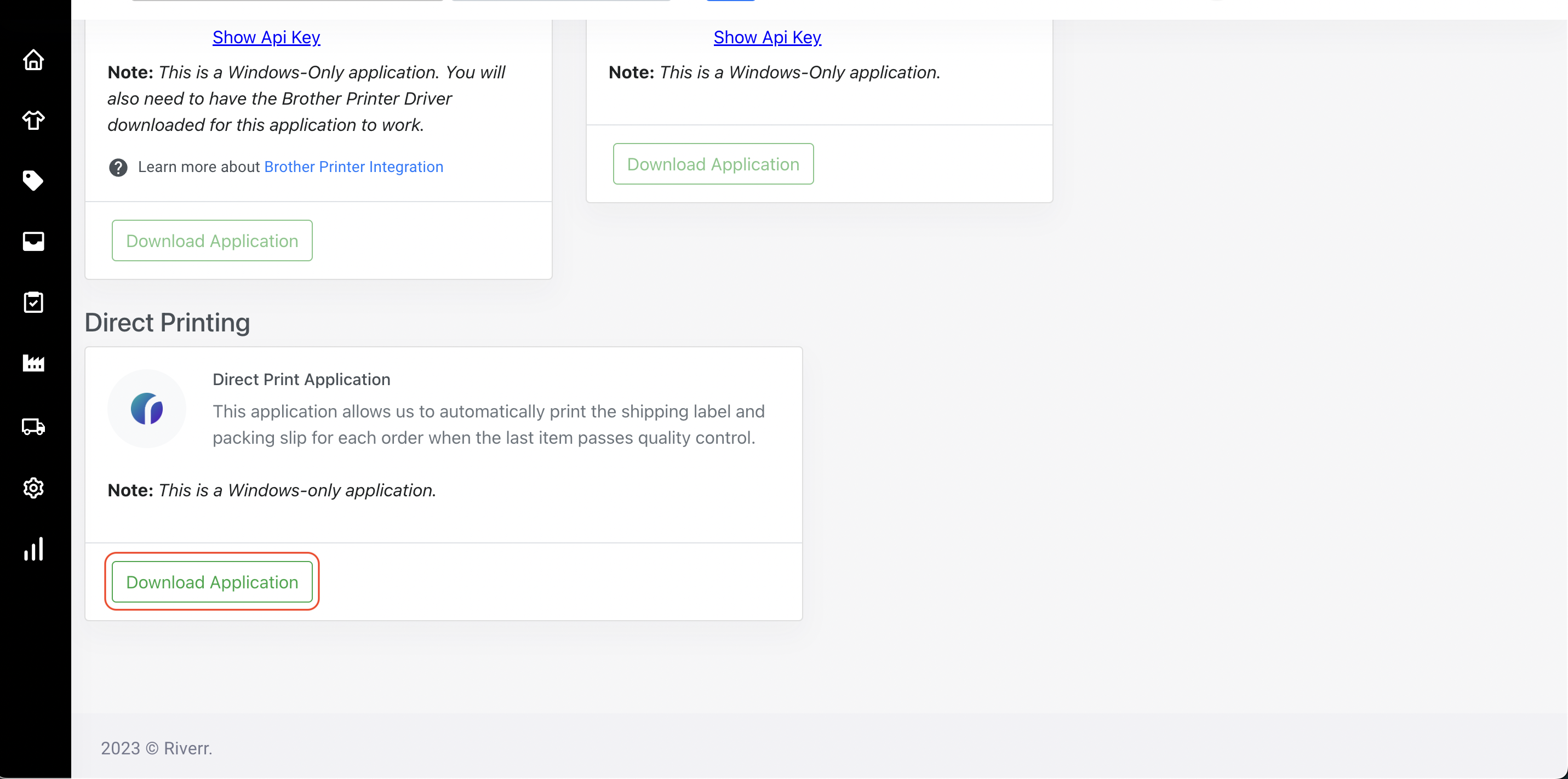 2. Sync the printers to the app
Within the app that you just downloaded, you will be asked to connect a printer to the shipping label as well as a separate printer for the packing slip. Once those are set you will not need to open this app again unless you are changing the print destinations.
3. Decide when you would like the shipping label and packing slip to be generated and printed.
You essentially have two options for when you would like the shipping label and packing slip to generate and print:

a. After deciding on the rate yourself from the order details page.
You can find this on the right side of any order details page. It will then give you the default options that have been chosen for the order, but you can change this to whatever option you would like. Then you will see a button that says "Create Label." After hitting this button, two things happen: 1. The shipping label is created 2. The shipping label and packing slip are automatically sent to the respective printers.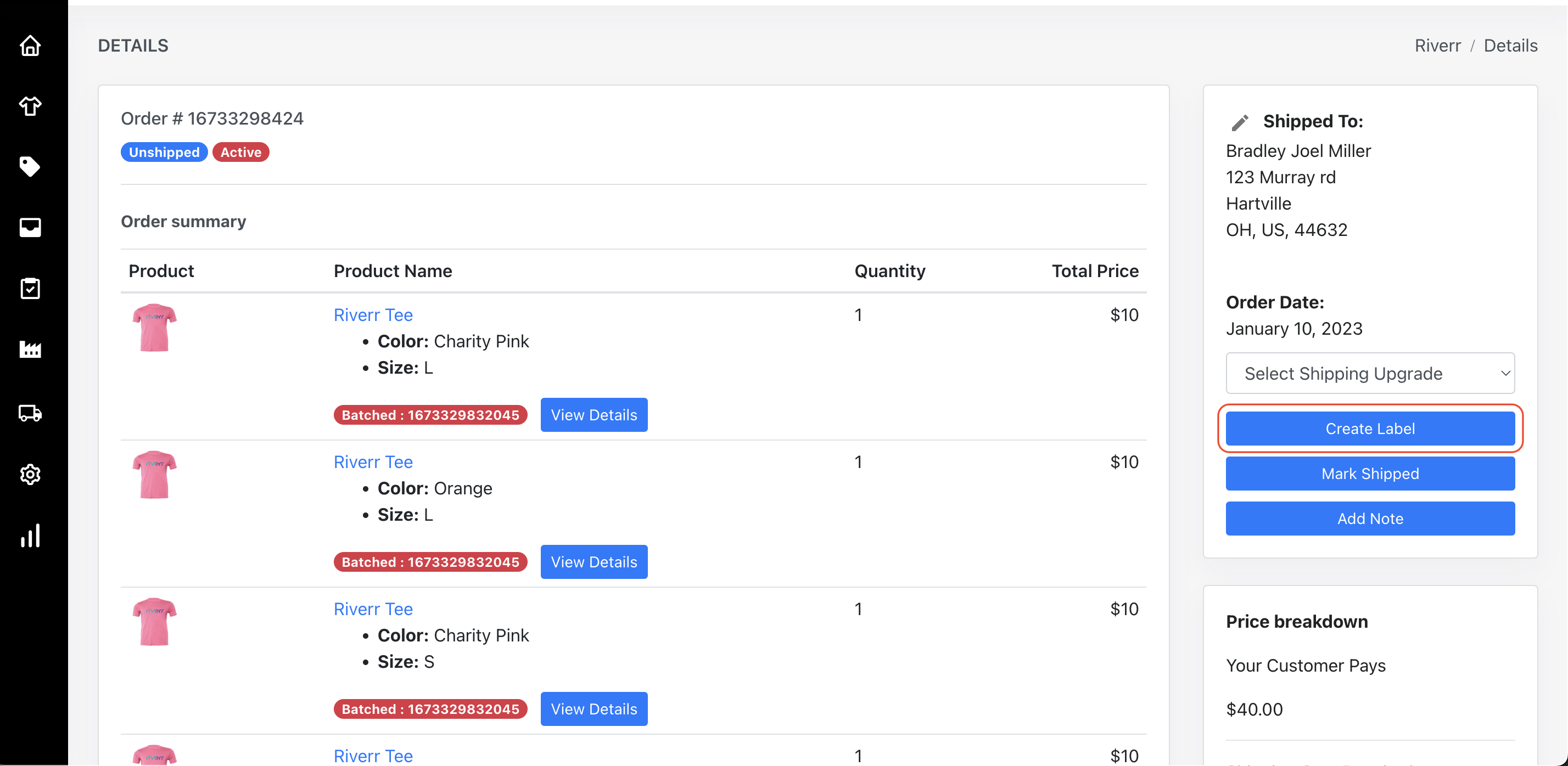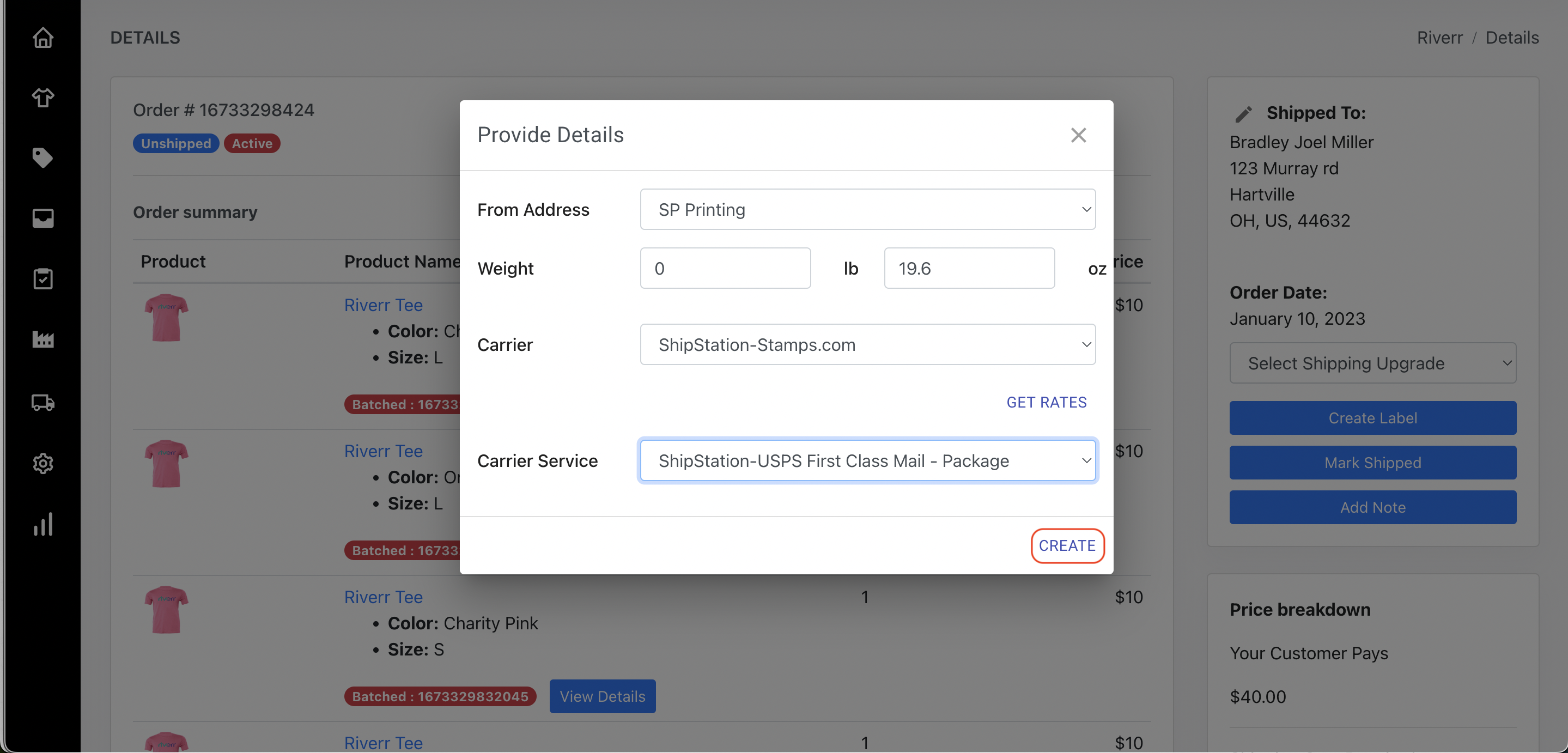 b. When you click "Ship Now" on the popup that appears after clicking "Quality Control Passed" on the "Item Details Page."
*Note: This option is not yet available for Shipstation users
When users choose this option, they are telling us that they want us to decide which rate to purchase and would like to save the time of choosing one themselves. If this option is taken, we use Easypost's "Smart Rate API" to choose the cheapest/fastest rate based on the weight and the location for delivery.
After we have chosen the rate, the shipping label is created automatically and sent to the printer to be printed (Along with the packing slip) without any prompt from the user.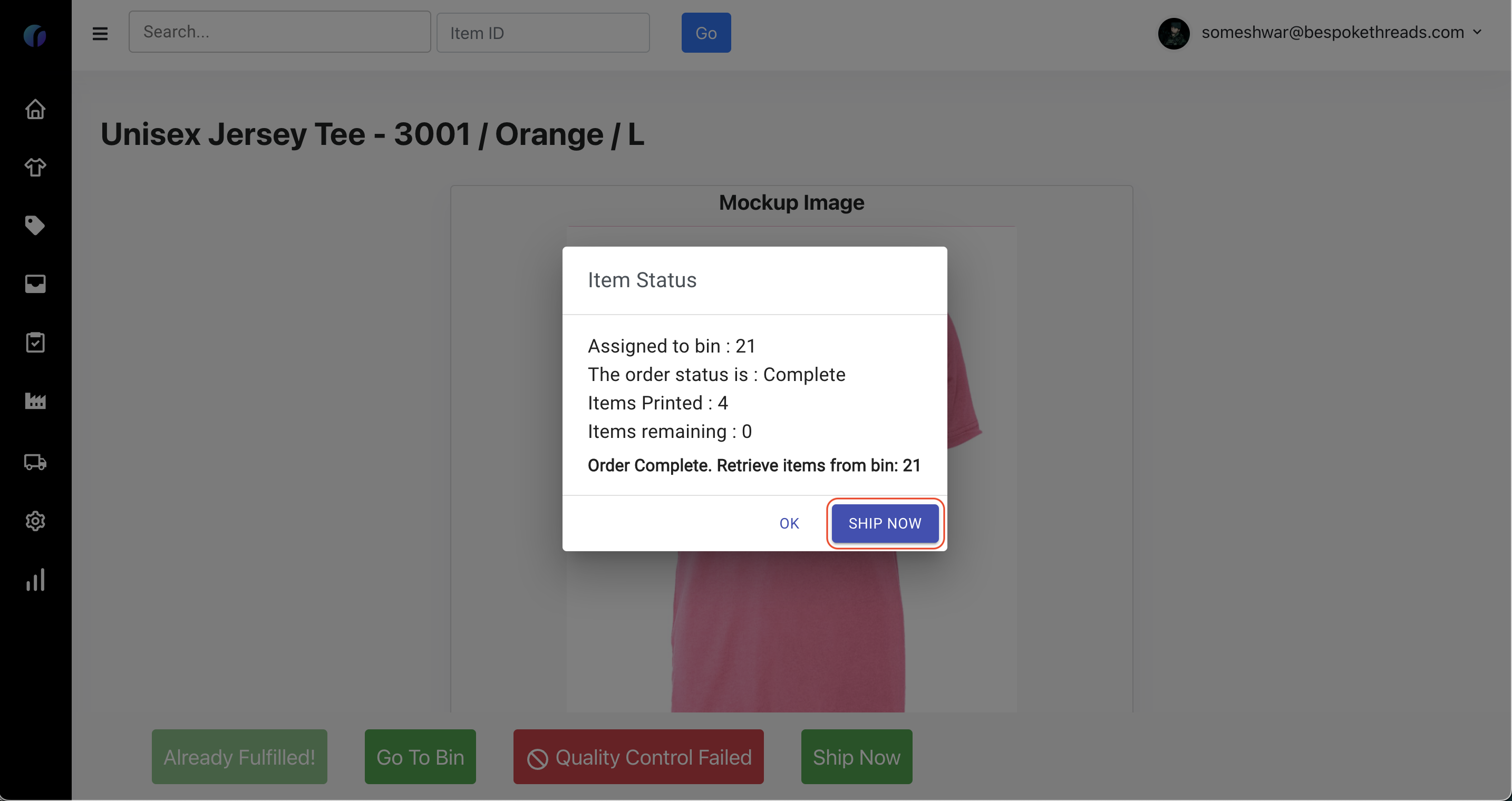 You can choose the rule you would like to use by visiting the "Settings" page and using the toggles on the right side of the page.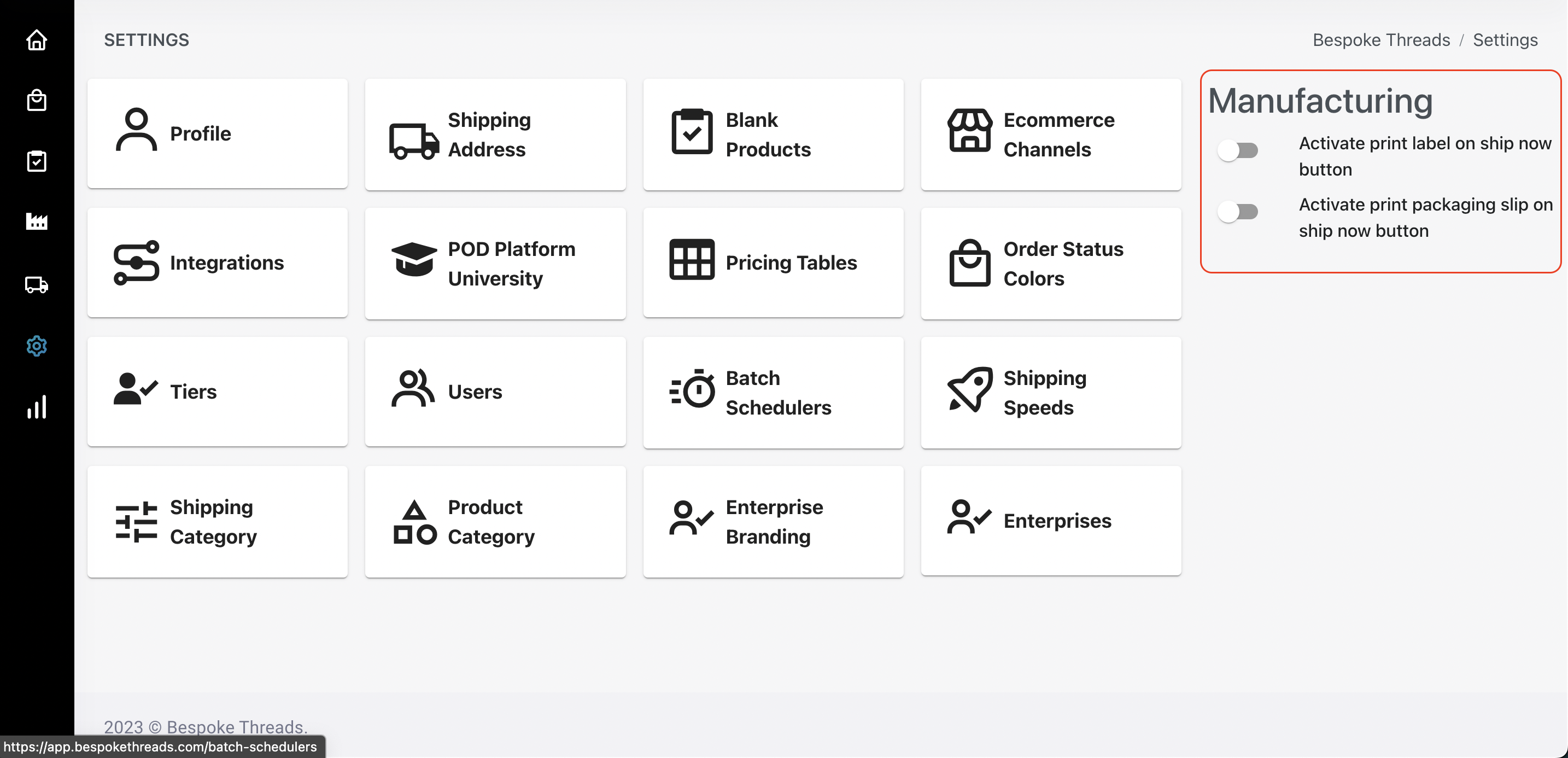 If you do not use the toggle, the default is that the shipping label will be printed only after it is created manually by the user.
You can also choose whether or not you would like the packing slip to print simultaneously with the shipping label or not.