So, what exactly are "distributor products?" Great question.
Here was the problem when we started offering Riverr to our awesome users such as yourself: Creating blank products is very time consuming because we have to create and add blank product mockups, we have to add color names, and we have to add all of the swatches. This can take FOREVER if you are adding a product from a supplier such as Gildan or Bella Canvas where there could be over 100 variations for one product!
The solution: Integrate all of the well known suppliers and use their information to make everyone else's lives much easier. So that is what we did. We integrated suppliers such as S&S Activewear, Sanmar, Alpha Broder, and Pencarrie and added as much information as we could for each and every product in the catalog.
This means that for the majority of the products from these suppliers, you will have mockup images, color names, and swatches for every variation, saving you hundreds of hours! Amazing, I know.
For the variations that do not have mockup images (Or if you want to change some of them), we also allow you to add your own images for the specific color variation as well. (The best of both worlds!)
Alright, lets get started and create our first product:
1. Choose a distributor from the dropdown list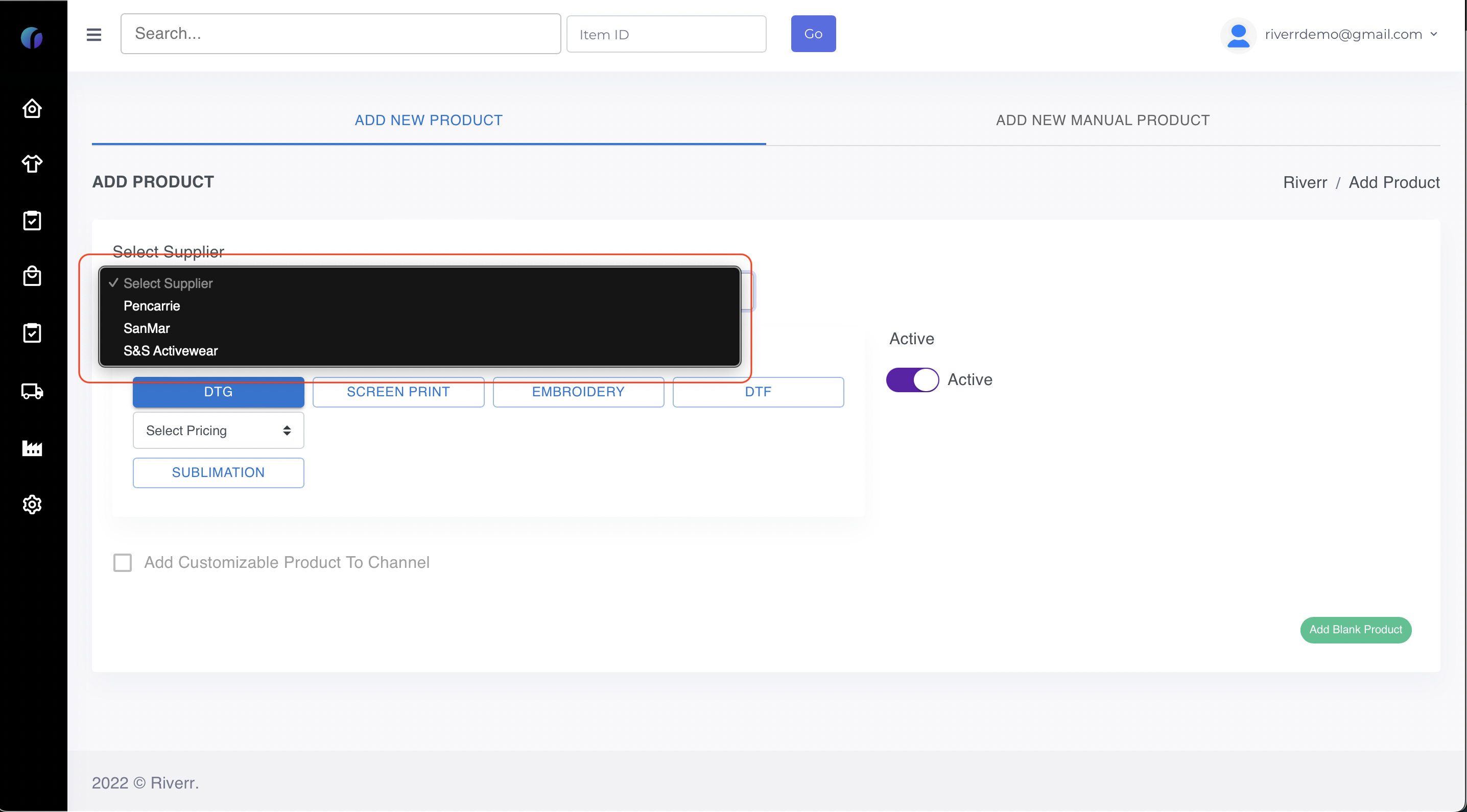 2. Choose a product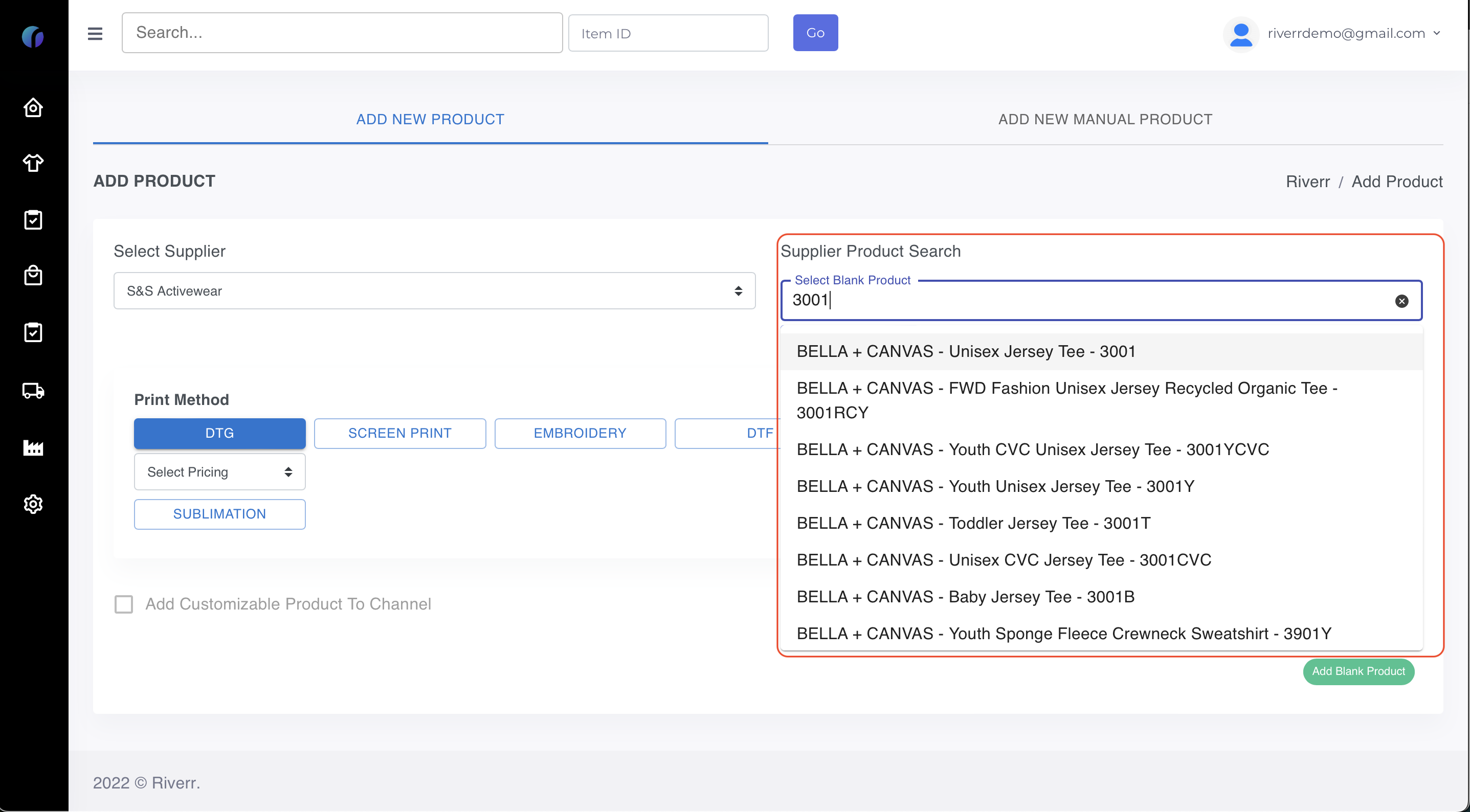 3. Select the variations you would like to offer to your clients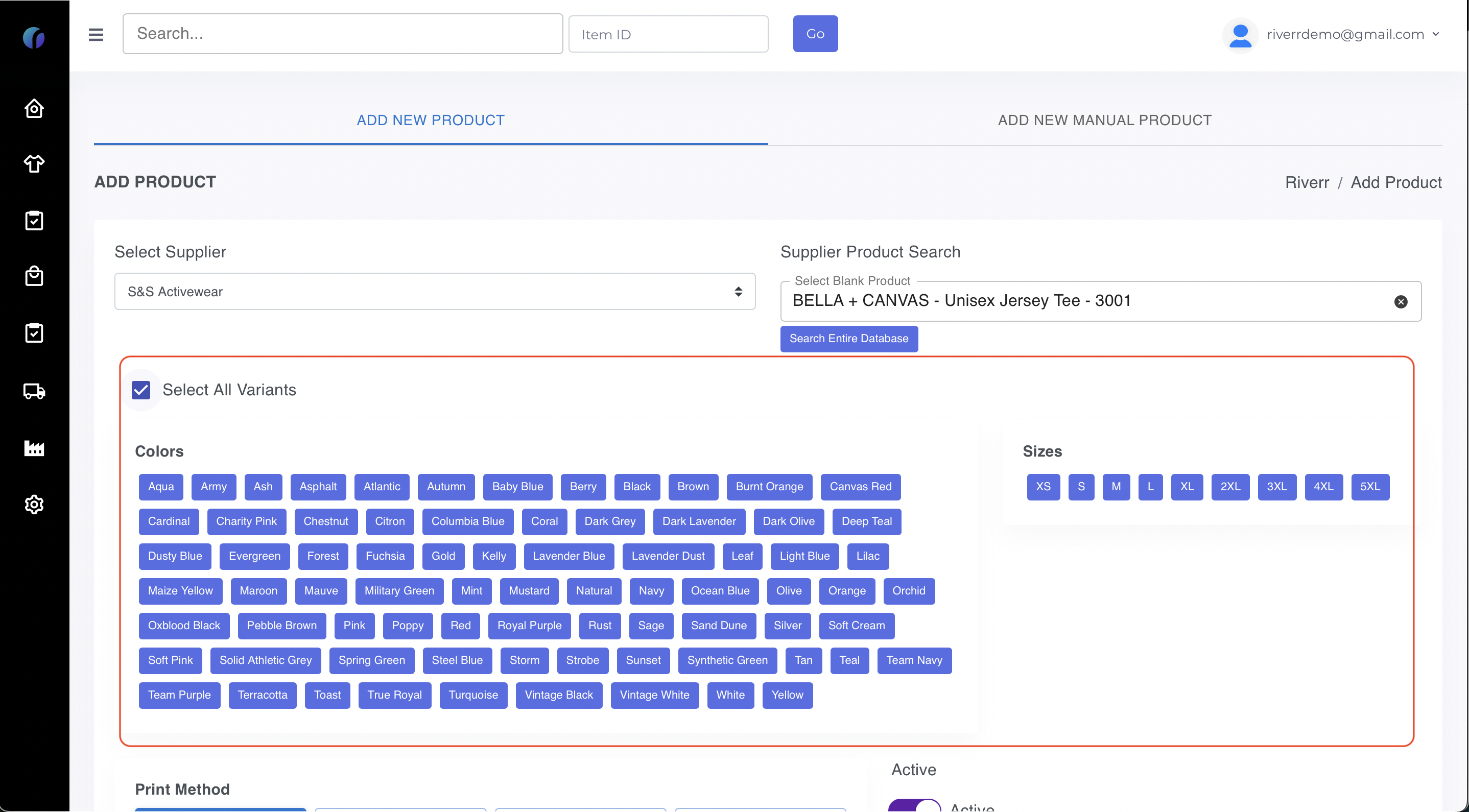 4. Select print types for the product and pricing for each available print type
5. Choose the placement options for the product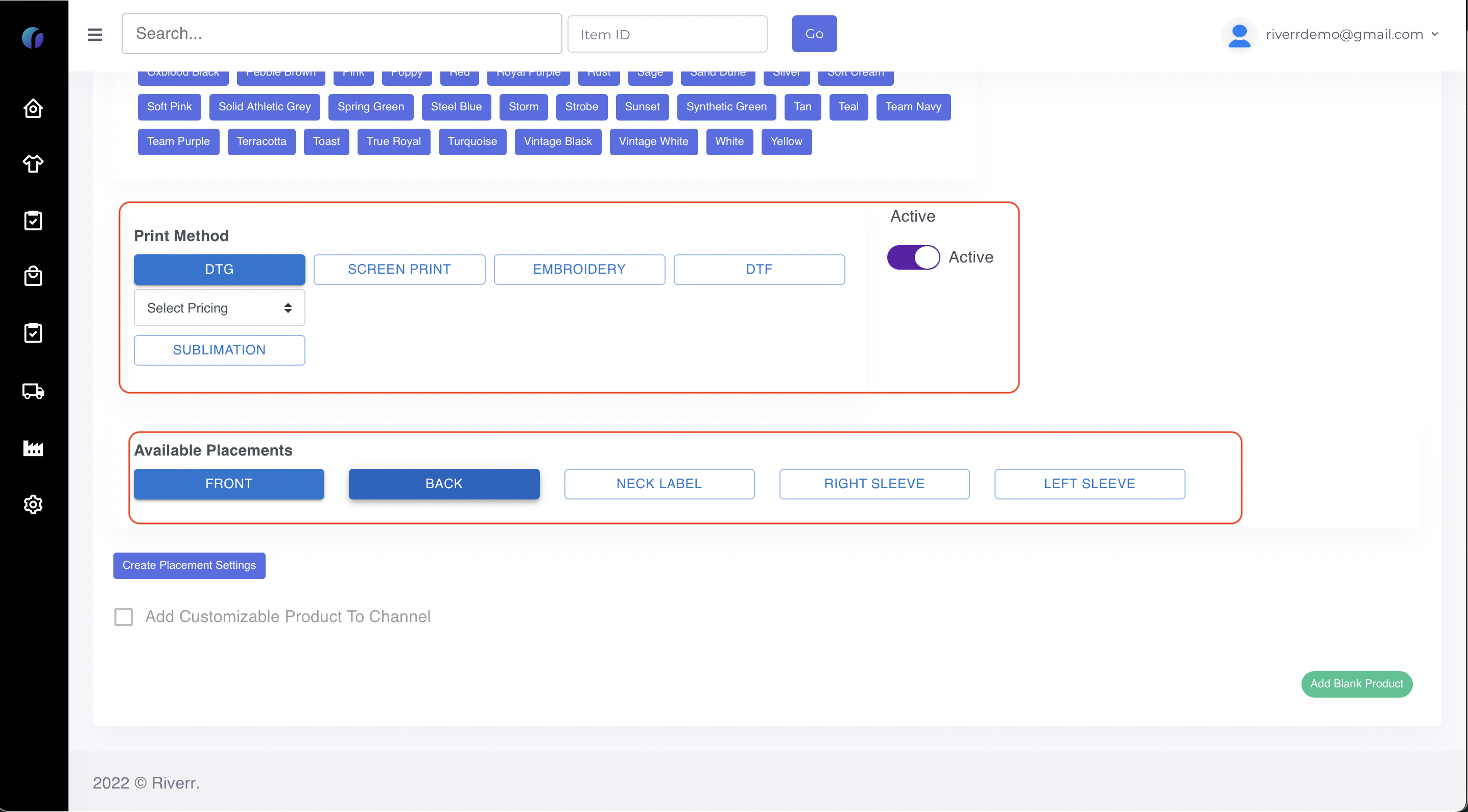 6. Place the customizable area on the mockup and let us know what the max height and width should be for each size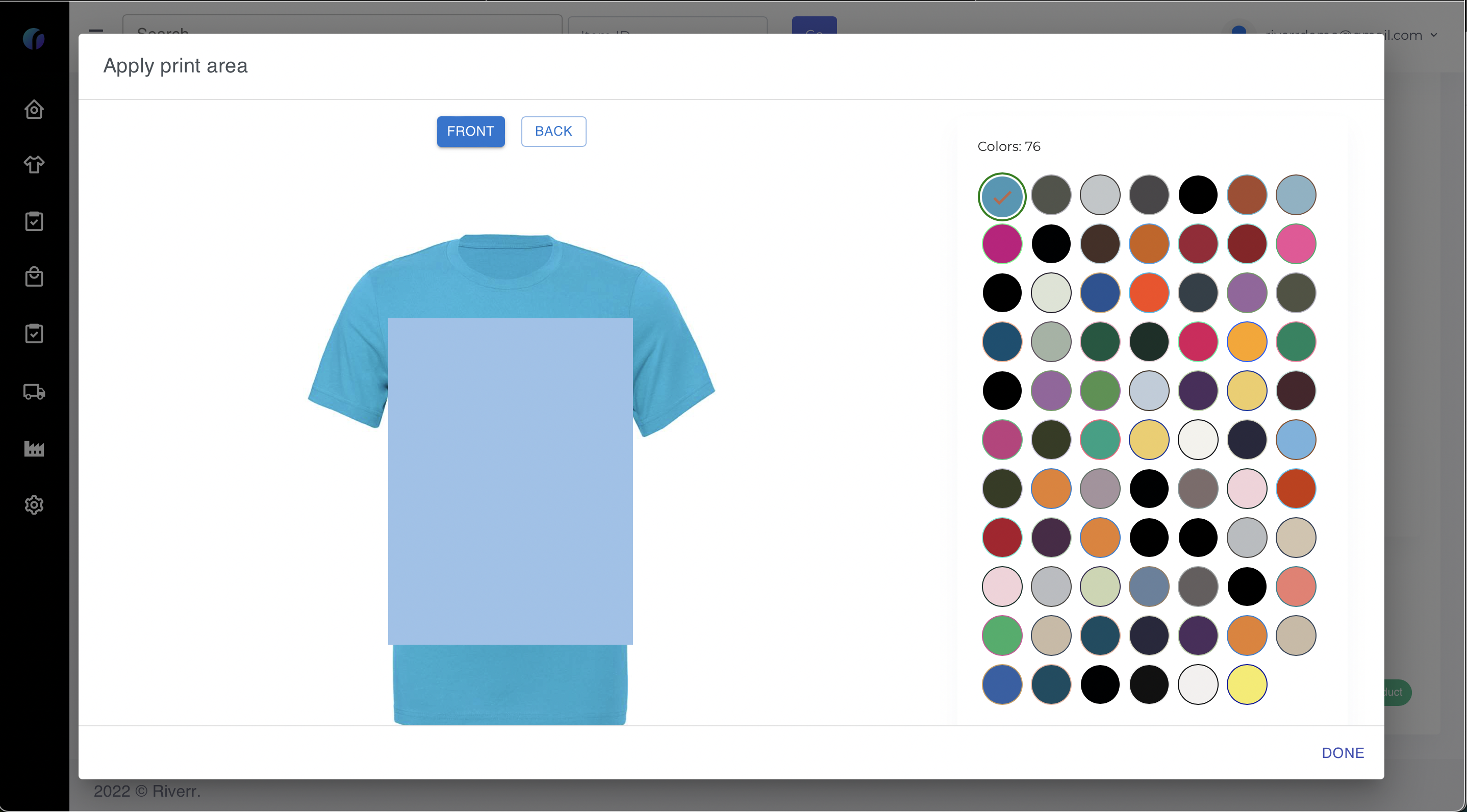 7. (Optional) Also create a customizable product on your Shopify store. (You can also do this later so no pressure!)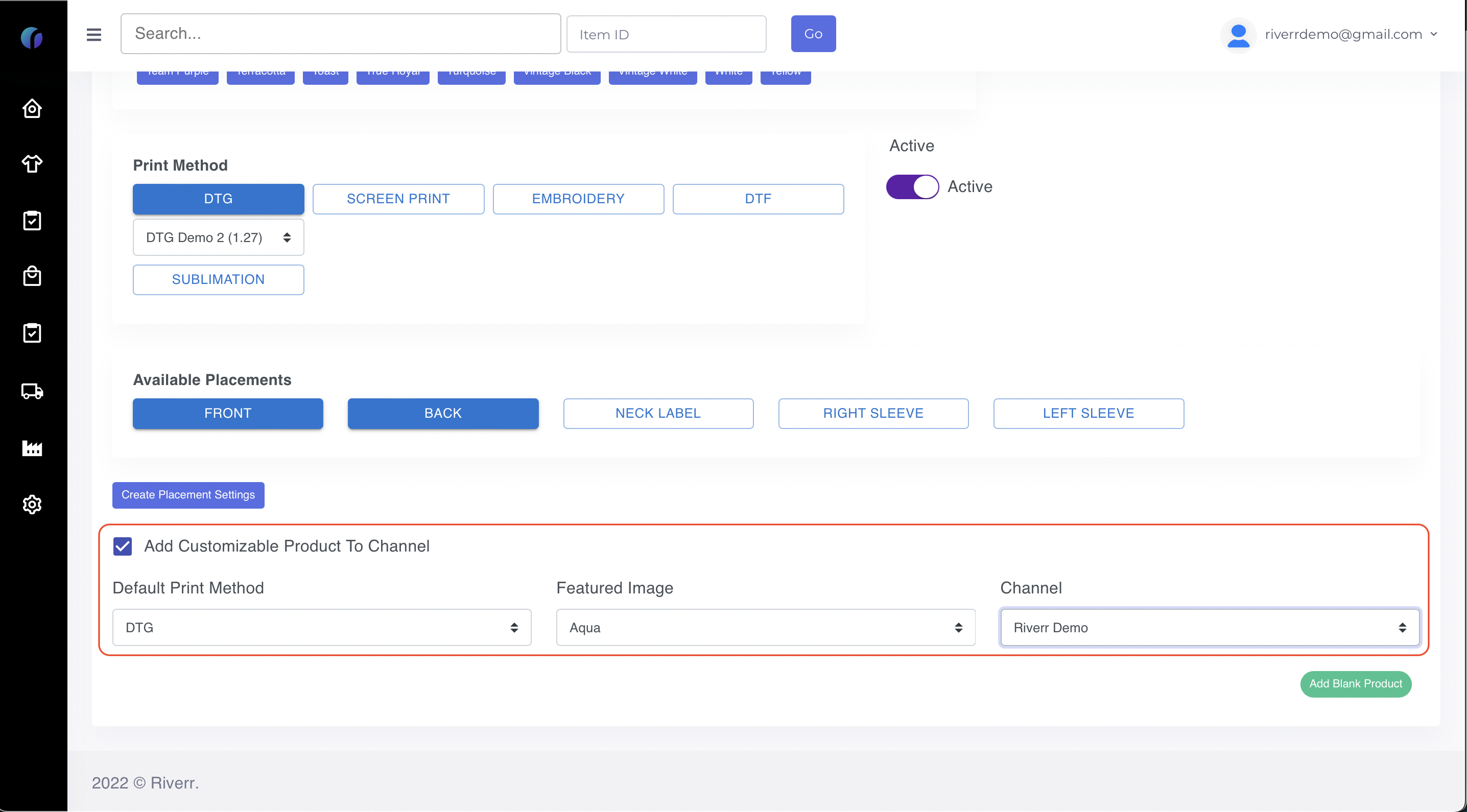 And there you have it! Your first blank product is finished and ready to be used for whatever you need it for. As always, if you have any other questions about this process, please let us know! You can email us at [email protected].